JL_HOUSE
25/11/2016
Good morning. Today in Singular Studio we introduce you one of our latest projects in which we are currently working. It is about a detached house located in Dénia. The house has three floors, the first floor, where the main access is, it has a hall where there are some stairs and elevator that allows the access to the floor below.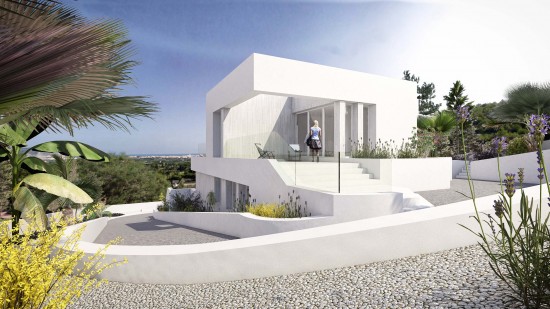 In the same floor is located the master suite, which has some excellent views. The ground floor allows the day-area, which is distributed in a diaphanous and illuminated space. This zone has a direct connection with the exterior terrace, this terrace has an overflowing pool and a barbecue space.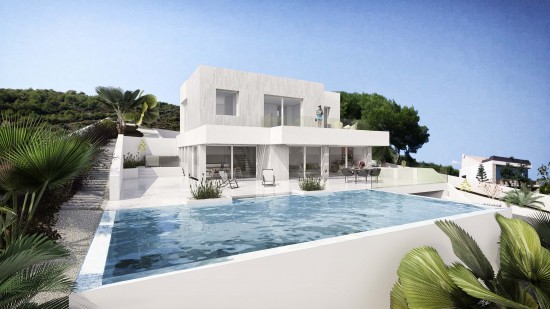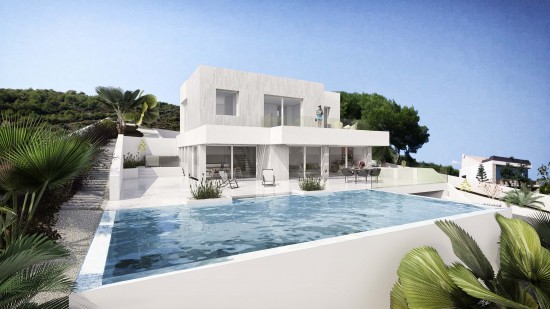 On this floor there is also a distributor that provides the access to the private areas of the house, the bedrooms. The distributor provides the access to the basement by the elevator and some second stairs. The basement contains the garage and the secondary house rooms.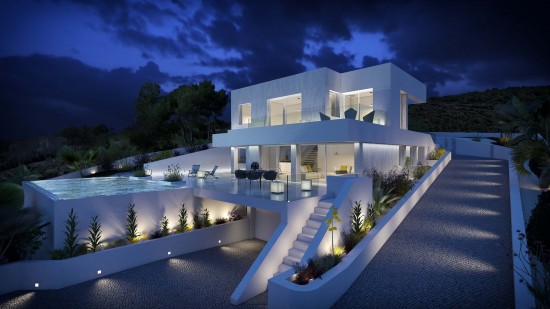 The external house appearance is charaterized by the combination of two materials, white mortar and grey exposed concrete. This resource helps to make the house volume providing to it contrasts and some interesting shadows in every façade. As you can see in the images, the interior spaces have neutral colours, specially black and white. We hope you like it. You can find more posts that could interest you in the accounts of Twitter and Facebook that Singular Studio has.
Tags:
Arquitectura Sostenible
,
arquitectos
,
arquitectura bioclimática
,
sustainable architecture
,
Singular Studio
,
Jose Moragues
,
Javea
,
Xabia
,
arquitectura saludable
,
healthy architecture
,
Costa Blanca
,
Javea architect
Share this post