Sketching Moon House
26/12/2013
Before finishing the year, we show you some sketches of a house in which the team of Singular Studio is working now.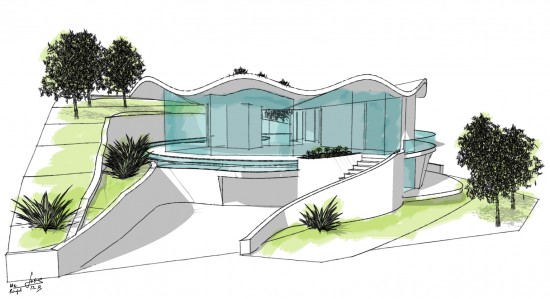 As you will see, it has a very special design that was born from the idea of taking advantage of the fantastic views from the plot (270º) on the north side, without sacrificing the south orientation, where the pool is located with a large terrace.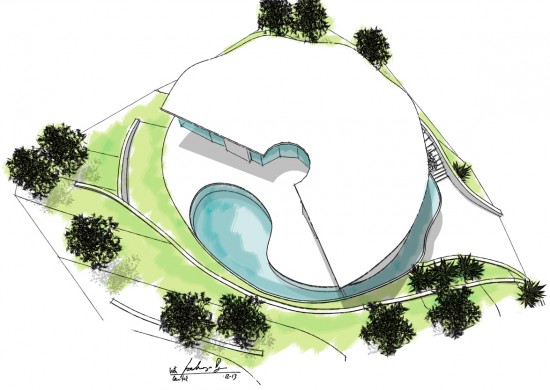 The design of the house is based on simplify the use of materials, enhance the geometry of the roof (which is generated by a ruled surface) and use sustainable and healthy materials.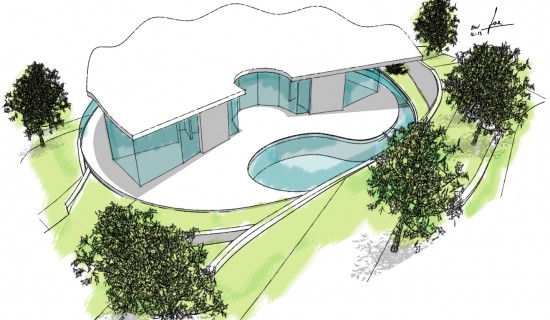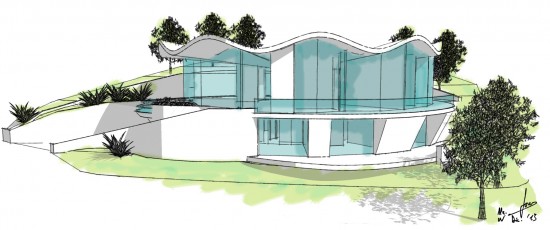 The slope of the plot is used to achieve an integrated environment through the use of organic shapes reminiscent of the natural environment in which the volume is implanted. The house has a total number of 4 bedrooms en-suite, kitchen with wine cellar, dining room, cinema room, gym, guest apartment pool etc.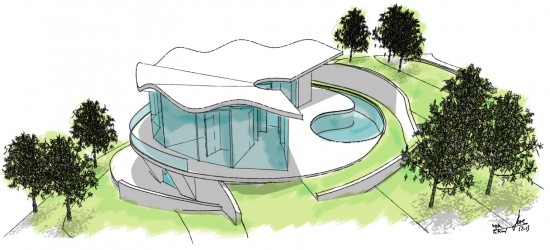 Hope you like!
Tags:
Arquitectura Sostenible
,
arquitectura bioclimática
,
sustainable architecture
,
investigación
,
BIM
,
Singular Studio
,
Jose Moragues
,
Javea
,
Xabia
,
arquitectura saludable
,
healthy architecture
,
superficie reglada
,
arquitectura organica
,
organic architecture
,
ruled surface
Share this post