ATHENEA HOUSE
06/04/2015
Hello friends, this new villa is located in "Balcon al Mar" in Jávea, it's a privileged area because its altitude provides wonderful views to the Costa Blanca sea. The property design contrasts combining two main materials, lime based mortar and grey textured concrete, which is also used in the retaining walls, so the house is totally integrated. The material used for the exterior carpentry is black aluminum, and the type of glass used has the requirements for guidance in each case. Its shape is based on a set of volumes that decreases its surface as we go up in height, thus we create new terraces that links exterior with interior as you can see in this image.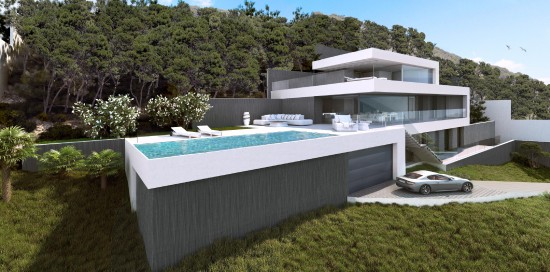 We've designed an infinity effect pool, which is located in an strategic point, so you can see the effect of continuity in between the water of the sea and the pool.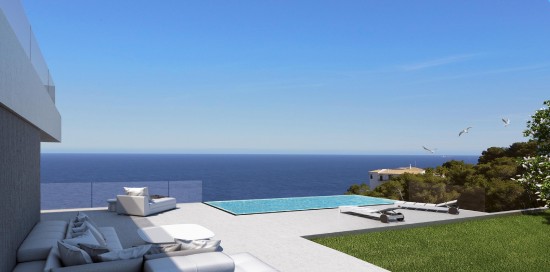 The interior of the house has indirect light in cool colors and the paintings of the walls and ceiling are white as well, otherwise at the sitting room area (in between others)there is a part of the ceiling that has a wood texture similar to what is used in pavement. Furthermore it has a lower level than the rest of the ceiling, to make the area more cozy and comfortable space.
We hope you like it. We'll continue reporting you about our new projects in future posts.
Tags:
Arquitectura Sostenible
,
arquitectura bioclimática
,
sustainable architecture
,
Singular Studio
,
Jose Moragues
,
Javea
,
Xabia
,
arquitectura saludable
,
healthy architecture
,
Villas de Lujo
,
Costa Blanca
,
Javea architect
,
Balcón al Mar
,
Villa Athenea
Share this post