Municipal public library and sociocultural center in Jávea
14/11/2010
Singular Studio has completed the project for the construction of the new Public Library and Socio-Cultural Centre in Javea. The building will look like a solid block floating in the air. [caption id="attachment_131" align="img-responsive img-responsive aligncenter" width="550"]

[/caption] From the entrance, you'll see a metal skin over the large window on the ground floor. The building will be located in the port of Javea, traditional fishing area. Because of this reason, the metal facade of the building is inspired by the movement of water. For this purpose, the facade will be composed of micro-perforated metal panels whose function is to simulate the vibration of seawater, in addition of regulating the natural light entering the building, depending in which area is concerned.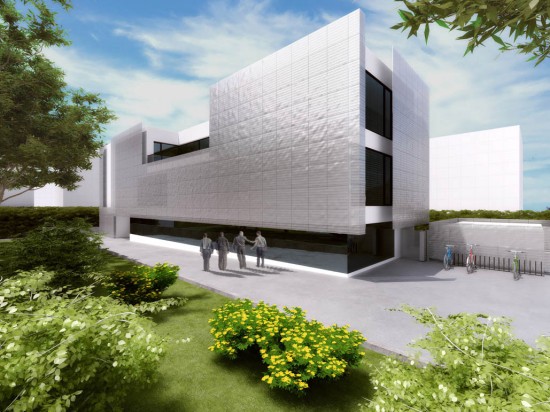 The building has a hybrid use, where we wanted to take care of the details from all scales. It promotes the use of recycled, nontoxic and environmentally friendly materials. Furthermore it has been used bioclimatic and geobiological systems that ensure environmental quality and health of the user. The building will be composed of two uses: in the basement will be located the socio-cultural center, which is open to a large private patio over 160 m2, facing south. The socio-cultural center has two large multipurpose spaces, plus the service areas and management.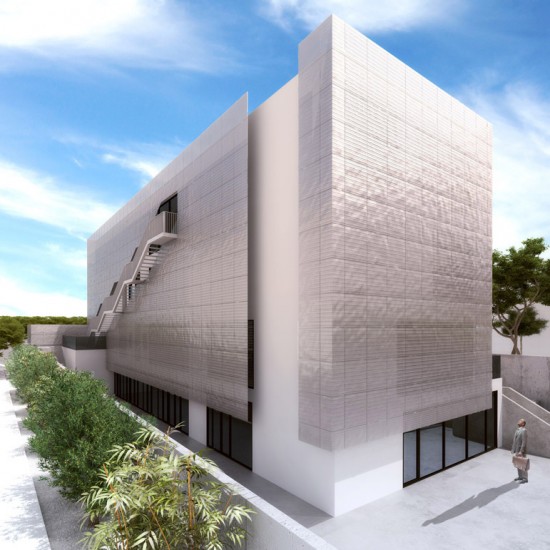 On the ground floor and upper floors, it's located the library itself; space that will have in addition to internal management services, two computer rooms (one for adults and other for youth), a reading area for newspapers and magazines , a reading room for children and youth, multipurpose room, exhibition hall, and reading areas and consultation of bibliographic catalog.
Share this post