Construction diary of the Public Library and Socio-Cultural Centre in Javea (V)
01/08/2011
In this post we show the work done during the fifth month of construction, June 2011, in the new Public Library and Socio-Cultural Centre in Jávea. As we did in May, and thanks to the help of our friend Santiago from tvnet.es we have prepared a video outlining the main tasks of June. You can also see some pictures of several phases of work that we consider of interest. [vimeo:27427776] In the following pictures you can see a summary of some of the works done during the month of June. For instance, in the following two pictures, taken on 7 and June 8, you can see the placement of the joists of the second floor slab and the placement of the vaults of the same slab.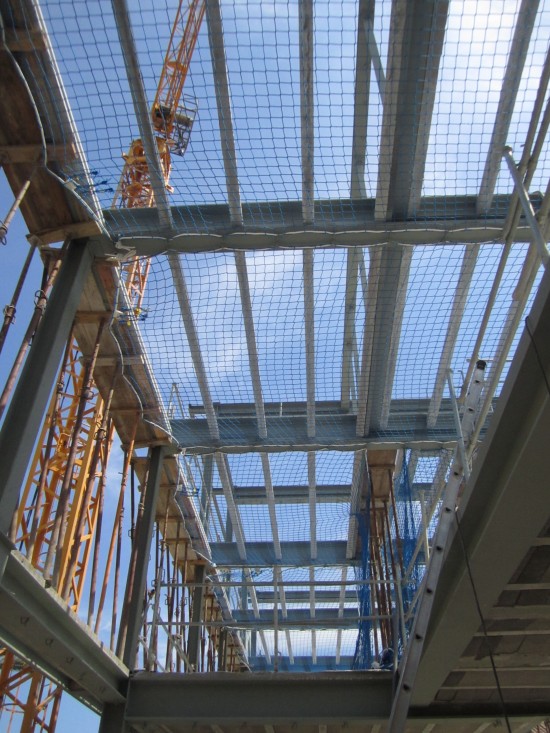 Under masonry chapter, the works began by staking partition walls and then, placing the metal lintels, as can be seen in the following photos.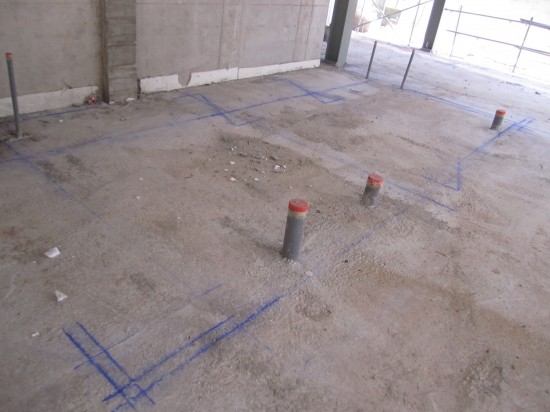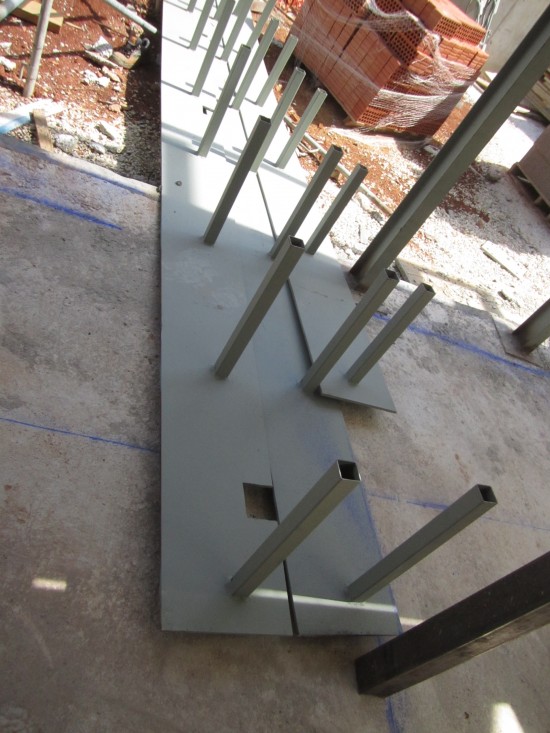 With these works, the appearance of the building is taking shape. In the following picture you can see the look of the ground floor, diaphanous, where the reception, press and e-mail query areas will be allocated. The picture is taken from the reading room for children and teenagers.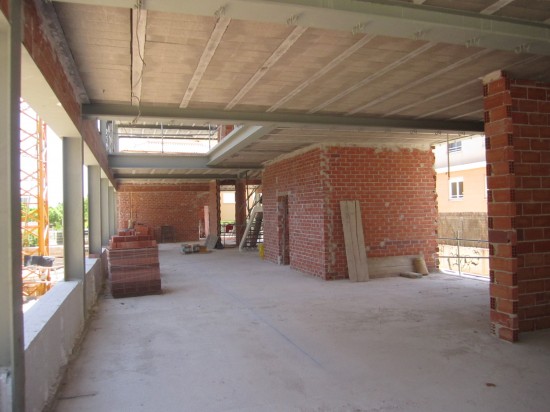 In this other picture, you can see the look of the interior partitions from the west facade.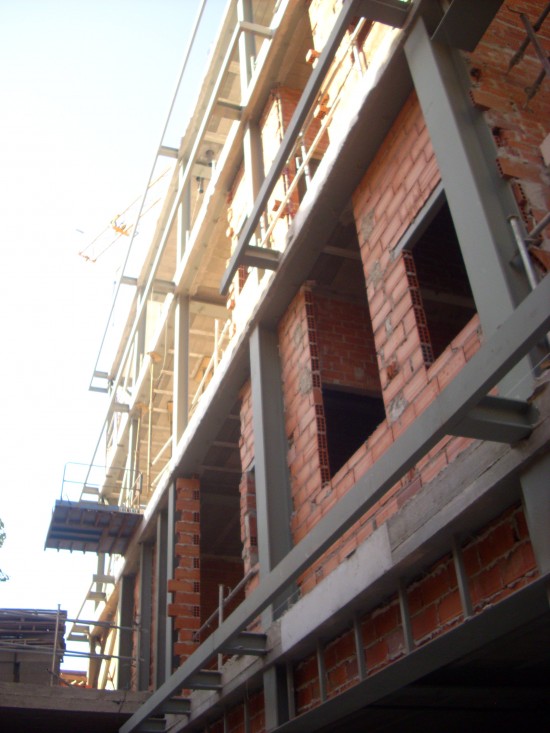 The following image shows how the stairs in the area of ??the library are already placed.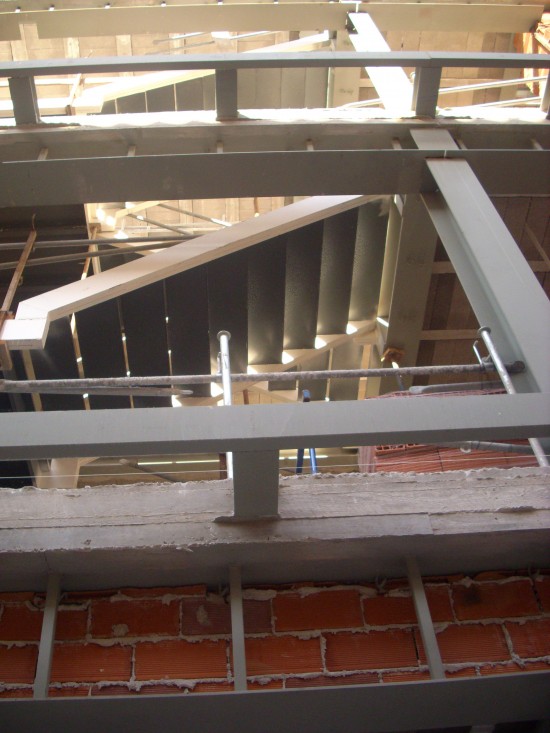 Finally, you can see the placement of the sewage and stormwater pipes.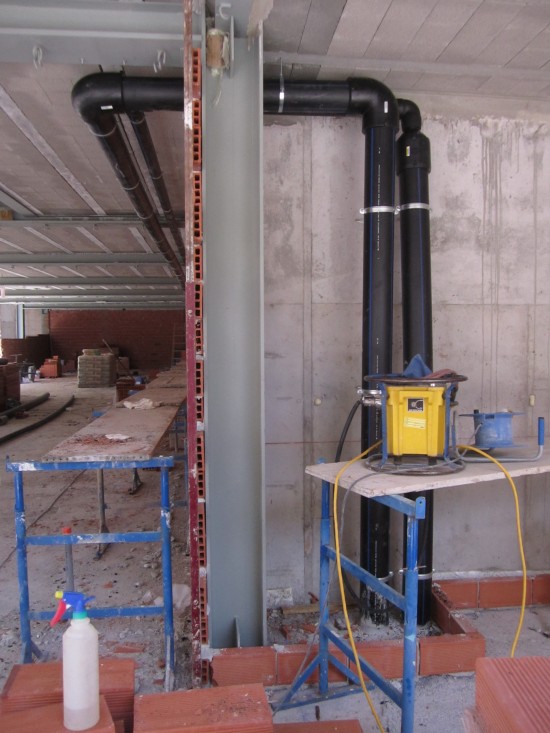 As always, we hope that with this post you get you a rough idea of ??the evolution of the works. Do not forget to visit us the next month!
Share this post