Construction diary of the Public Library and Socio-Cultural Centre in Javea (VI)
02/09/2011
In this post we show the work done during the sixth and seventh month of construction, July and August 2011 in the new Public Library and Socio-Cultural Centre in Jávea. During these two months the work has proceeded more slowly because of the holiday season. Anyway, we already can see the structure of the building finished, including the slab of the deck, so the work for the interior wall partitions of the upper floors have been started, as you can see in the next picture, where you also can see the holes of the double heights existing in the building.
These double height spaces communicate visually, so that from the top floor you can get to see the ground floor in the building access, as can be seen in the next picture.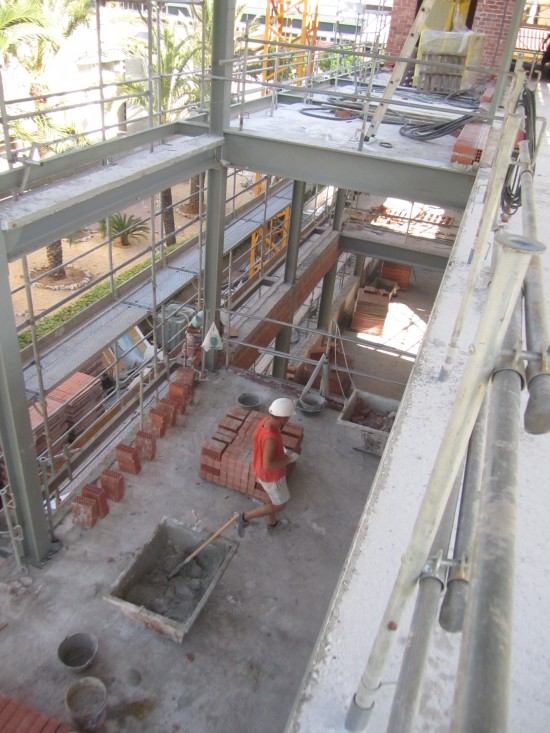 In the exterior of the building, the work has begun to carry out the envelope. In the next picture, you can see how in the inside of the air chamber is placed a double layer of thermal insulation of rock wool, fireproof, rot and mineral origin.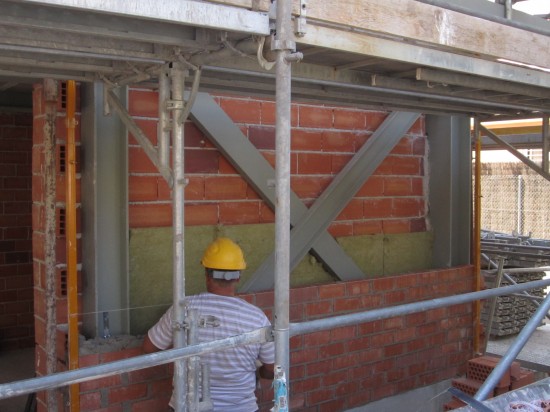 In this picture we can see the look that the building is taking, with the structure finished and while the outer casing running. This image is taken from the southwest corner.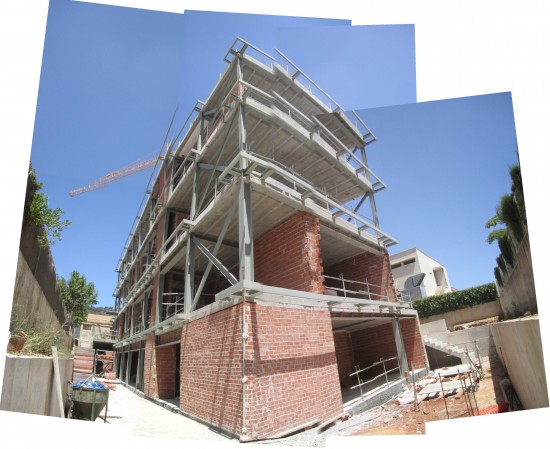 Inside the building has also began the work on various facilities, such as placement of the hidden tanks of the suspended toilets.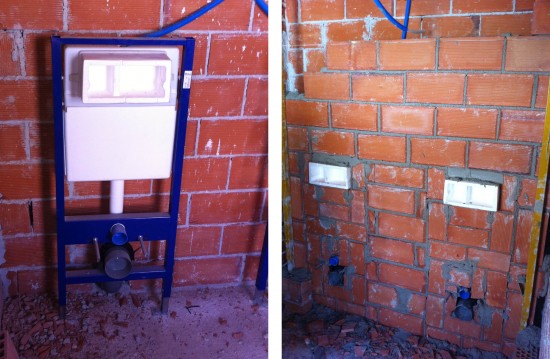 Finally, on the roof of the building the work has continued on the formation of the slopes on the slab. In the pictures below, we can see how the concrete is poured with fluid consistency on the flat slab, so that once marked the slopes, the path of the water becomes defined to travel to the deck drains.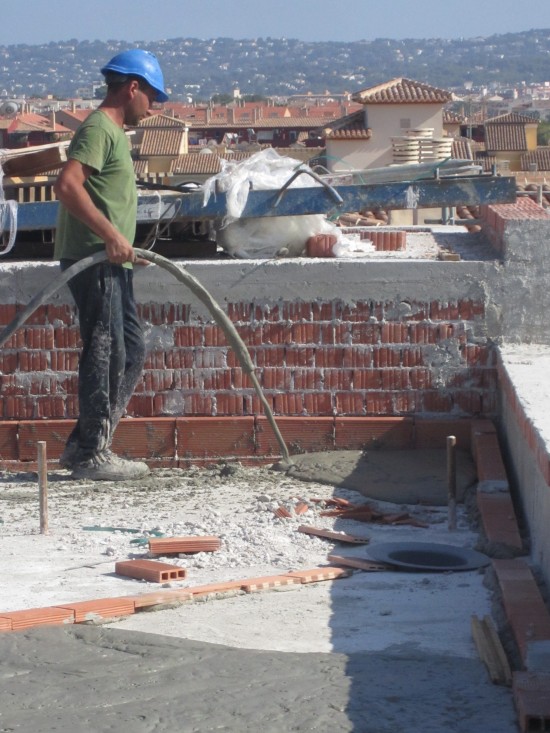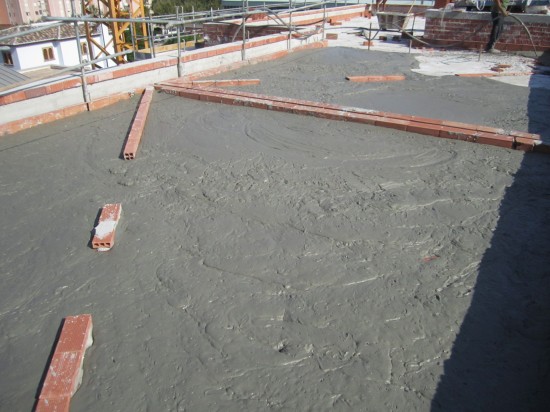 In this last picture we see the result of the cover with the slopes formed, while we also see the small second-floor terrace.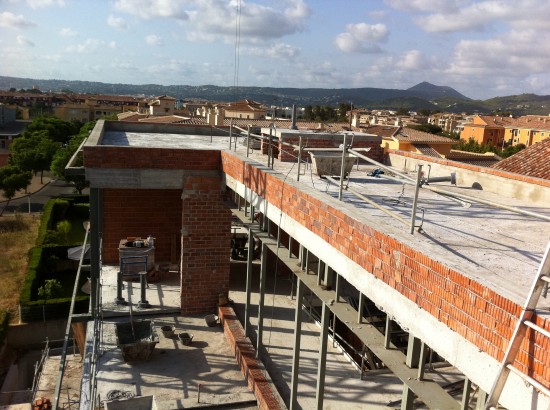 This has been all for the months of july and august. I hope to see you again in september!
Share this post