Construction diary of the Public Library and Socio-Cultural Centre in Javea (VIII)
05/12/2011
In this post we describe the work done during the ninth and tenth months of construction, October and November 2011, in the new Public Library and Socio-Cultural Centre of Javea. As we did for other months, this time we have also prepared a video that summarizes the main works carried out during this period, so you will be able to start to see how it goes leaving the building. [vimeo:33967435] In the following pictures you can see a summary of the main works carried out in October and November 2011. The next image shows the inside of the building, where the works for cladding the walls with plaster and the placement of the electrical and air conditioning installations are taking place. Were also placed all the preframes and all the work fireproofing of the structure in addition to the facilities for preventing and extinguishing fires have been finished.

The works are being completed from the upper floors to the ground floor. This image, for instance, is taken on the second floor, where can be seen how has been started to install the technical ceiling.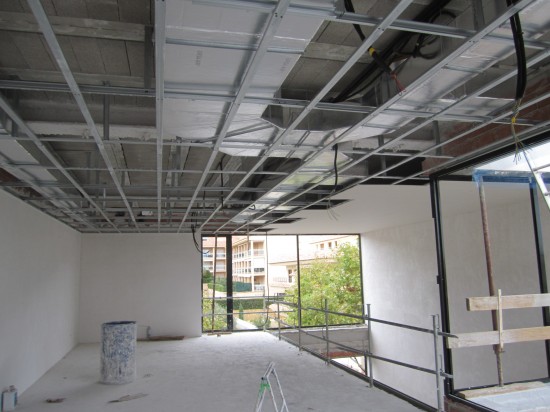 In this picture you can see the look that is taking the building from the inside. This photograph is taken from the first floor above the press reading room, facing the northeast side.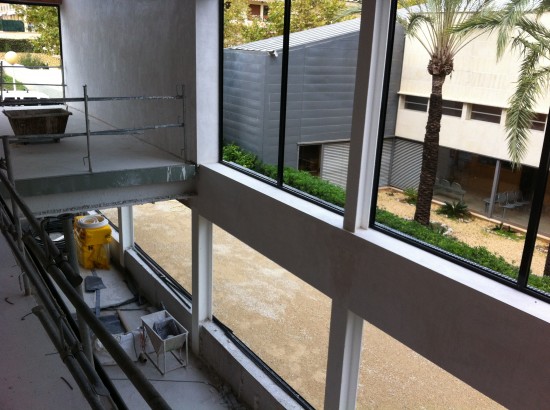 Outside the building, the works for cladding the facade have almost been completed. In the next three pictures, you can see the appearance of the south facade, the east facade and the west facade in the staircase area, with the substructure that will support the weight of the double skin facade panels.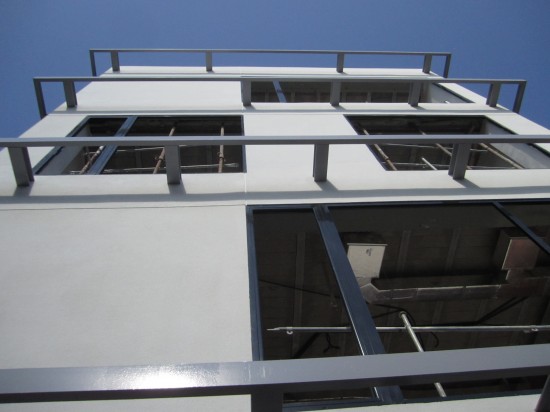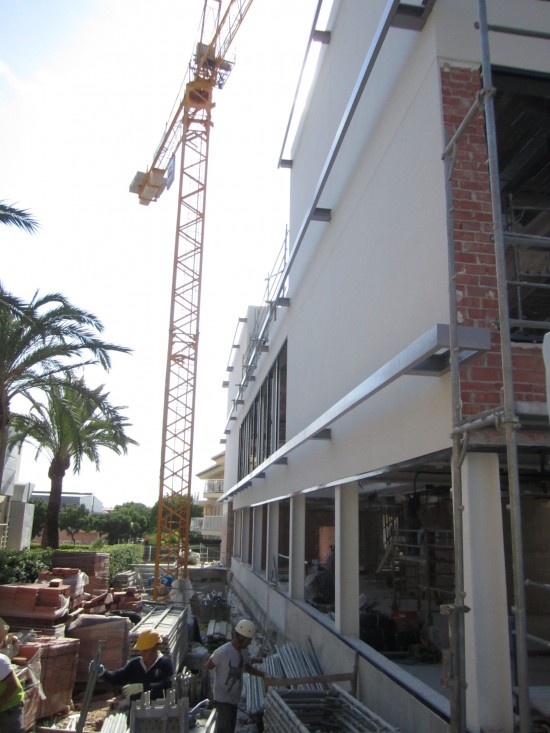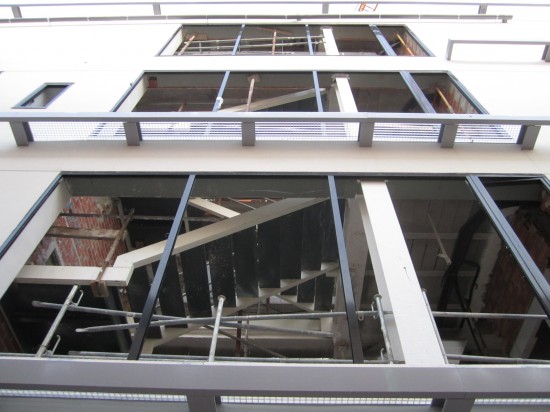 During the month of November were placed the tramex gateways that will serve as external access for the maintenance personnel to clean the windows of the facades from the outside.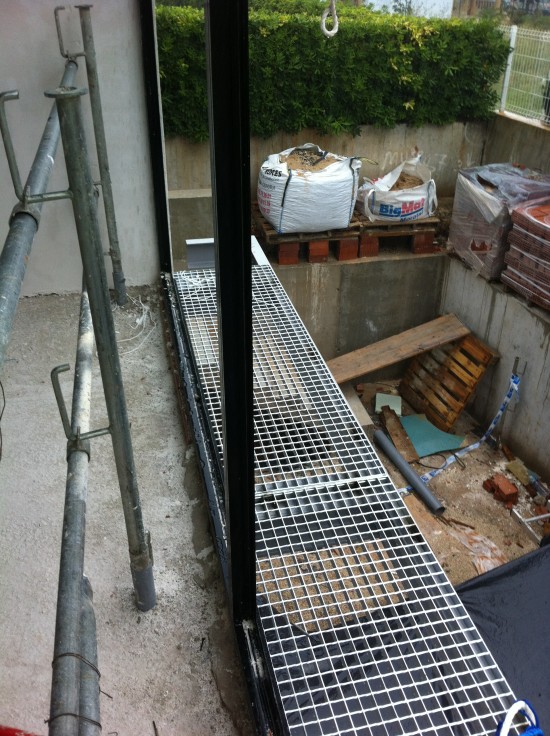 In the following panoramic view taken from the roof of the building, you can see that the air conditioning machines have been already received, and they will be housed on deck, over the inertia platform that must be constructed to prevent transmission of vibration from heavy machinery to the building.

In addition, work began to implement the paved courtyard outside the socio-cultural center, built with concrete by hand troweling technique.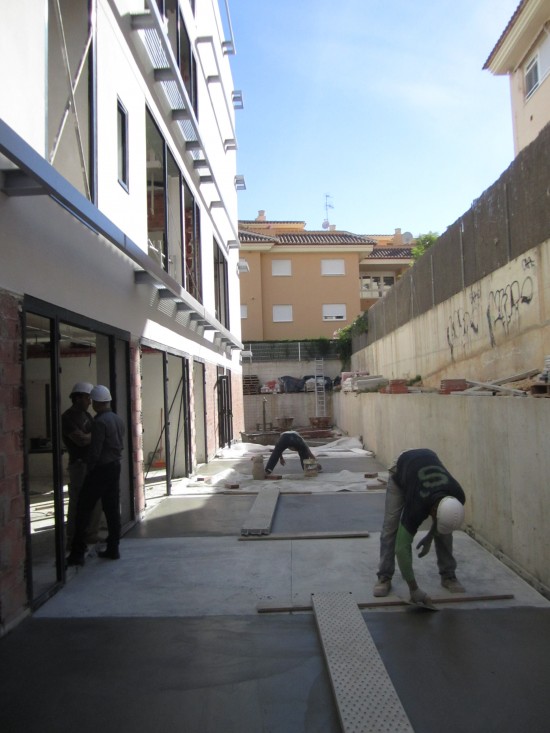 Finally, work began on the laser staking and placement of the mullions on which to anchor the double skin panels, as shown in the next picture.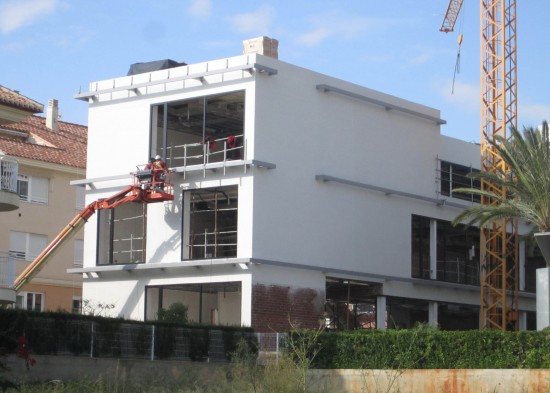 This has been all for the months of October and November, hope to see you in the Journal of December!
Share this post