Construction diary of the Public Library and Socio-Cultural Centre in Javea (X)
05/03/2012
Here we show the work done during the twelfth and thirteenth month of construction, January and February of 2012, in the new Municipal Public Library and Socio-Cultural Centre of Javea. As we did for other months, this time we have also prepared a video that summarizes the main works carried out during this period. [vimeo:37739026] We have also compiled a set of nine pictures representing some of the works carried out during january and february. For instance, in the following two pictures there can be seen how is prepared the surface of the ceiling, sealing and then sanding it for the first coat of paint.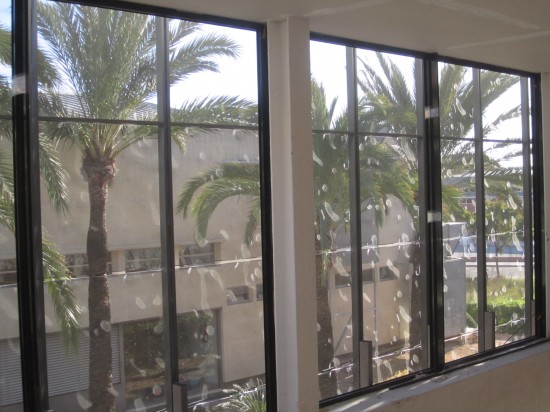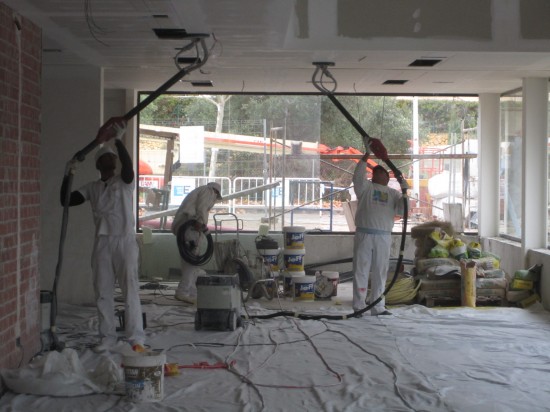 In this picture you already can appreciate the appearance of the painted ceiling in ground floor and the first floor unpainted.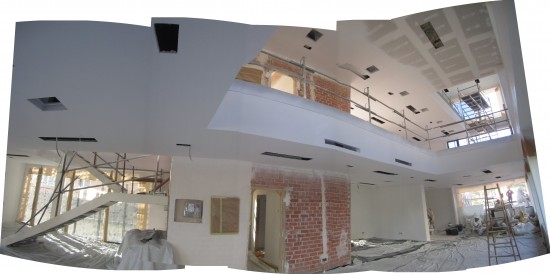 The next two images show the change in the appearance once the ceiling has been painted, light fixtures and diffusers placed and having placed the pre-lacquered paneling on the core of baths. You can also see how they have begun to place the glass on the stairs and gaps.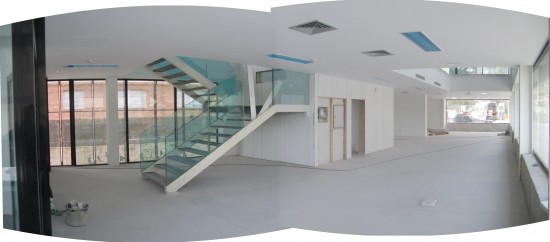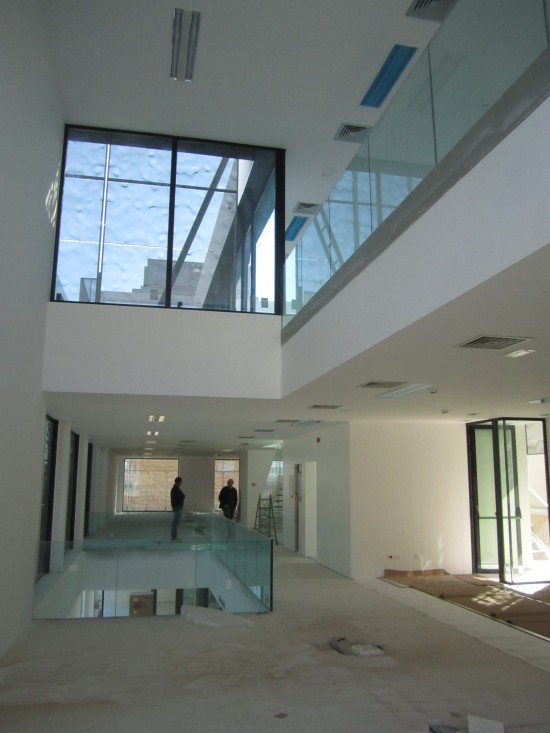 Outside the work has been focused primarily on the works of the slab on the access floor with the manually trowelled concrete, as can be seen in the following two images.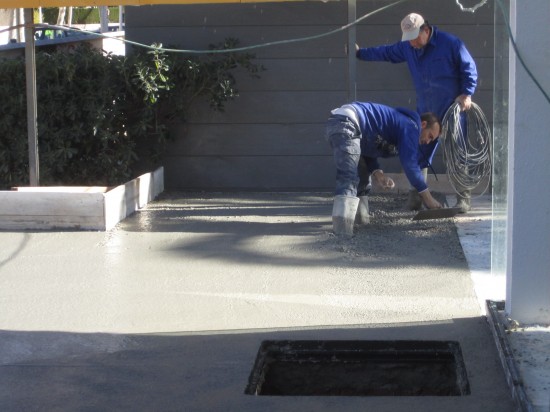 Moreover, inside the baths, the separators and the different sanitary appliances have been placed, as can be seen in the figure below.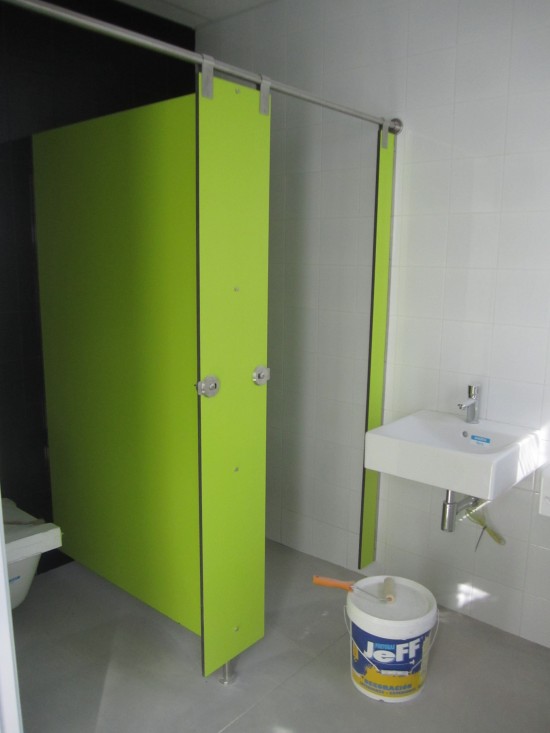 Finally, it has already been placed the stained parquet flooring in white colour.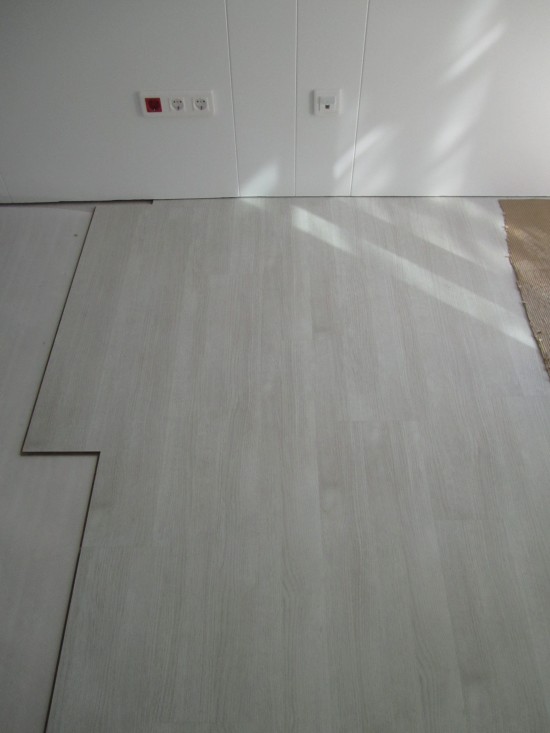 This has been all for the months of January and February. Do not forget to visit us in March!
Tags:
obra pública
,
doble piel
,
Arquitectura Sostenible
,
arquitectura bioclimática
,
sustainable architecture
,
biblioteca publica municipal Javea
,
Public library Javea
,
Singular Studio
,
public construction
,
Jose Moragues
,
Javea
Share this post