EIVISSA HOUSE
09/05/2013
We are pleased to introduce you Eivissa House. The last house designed in Singular Studio, has been projected in an exclusive urbanization of Jávea, with excellent sea views. As you can see, the house consists of a volume where are projected large glass facades that direct their views to the sea. This time we used a combination of quality materials to compose the facades , such as white mortar made, wood, glass and stone walls.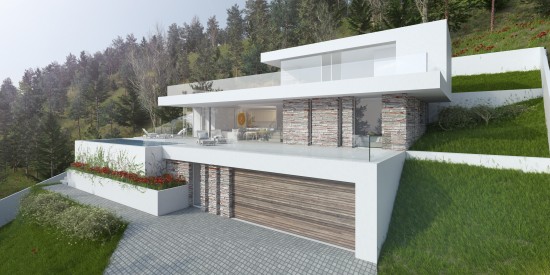 Inside prevails white color in order to neutralize the tones and focus on what really matters ... the location.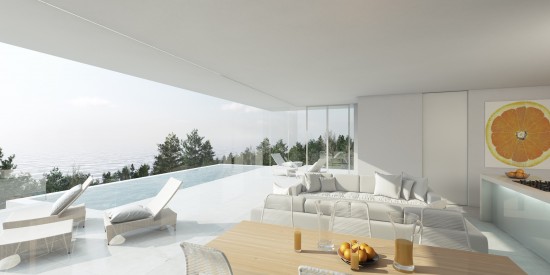 The house consists of 5 bedrooms with their bathrooms, two toilets, living - dining - kitchen in one open space, gym, two car garage, cinema room, office, pool and garden area ... total of about 400 m2 house .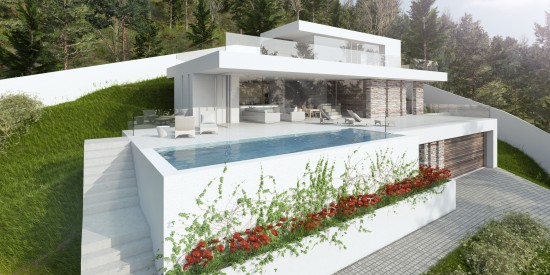 The house has all the latest technologies in both HVAC, home automation, lighting, energy efficiency, etc., and it's being built by Villas de Lujo, an absolute succes guarantee . Hope you like it !
Tags:
Arquitectura Sostenible
,
arquitectura bioclimática
,
sustainable architecture
,
Singular Studio
,
Jose Moragues
,
Javea
,
Xabia
,
arquitectura saludable
,
Villas de Lujo
,
Escape Dreams
,
Villa Eivissa
Share this post