JATZIRI HOUSE
25/02/2016
Good morning! Today we show you a new project that we are carrying out in Singular Studio, it is located in a privileged area in Javea. It is the Villa Jatziri. The Villa Jatziri is a detached house in which the Mediterranean vegetation is very important, so there are some areas of this house, in which, the vegetation covers the house, being part of it. As you can see in the images, the roofs of the house are characterized by having an organic shape, inspired by the nature shapes. This allows the integration of the project into the environment where is located, which has great views. The shape of these roofs also bring dynamism to the project, and this effect contrasts with the regular forms that there are inside the house. In the next image you can see part of the pool, which also has an organic shape.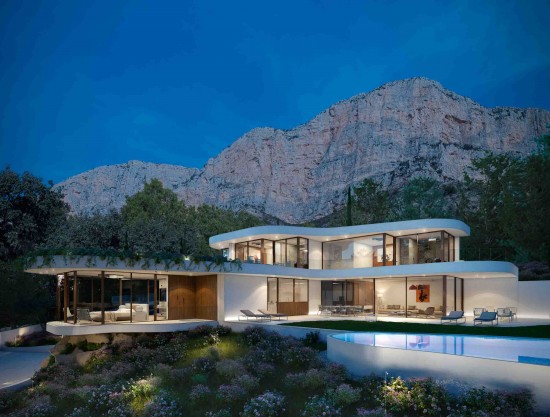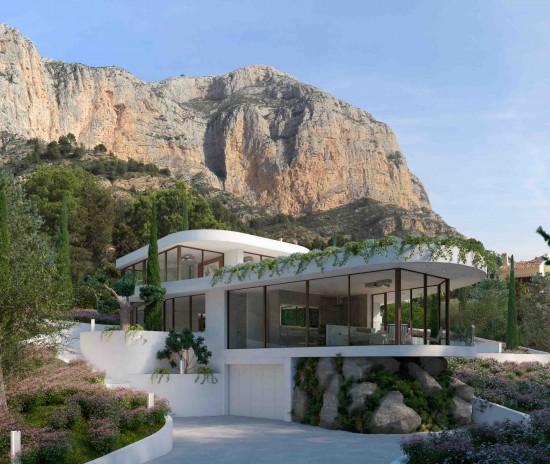 The house materials incorporates natural elements like wood, seen concrete, calk mortar, etc. In the next image you can see the importance of the vegetation even inside the house.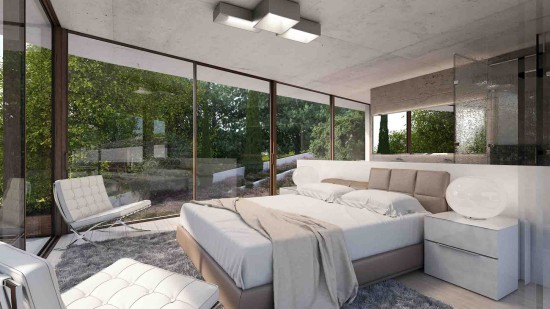 The materials used in the interior of the house are warm and and cozy, presenting some colour tones similar to the exterior materials.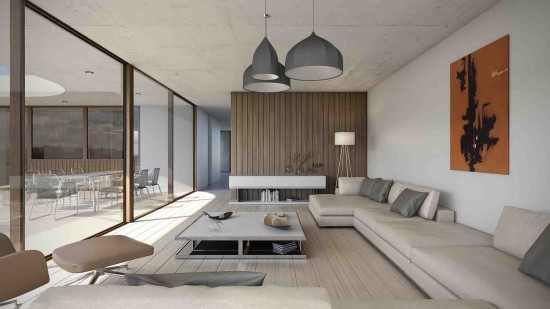 We hope you like it! In the accounts that Singular Studio has in Twitter and Facebook, you can find more projects and other posts that could interest you.
Tags:
Arquitectura Sostenible
,
arquitectos
,
arquitectura bioclimática
,
sustainable architecture
,
Singular Studio
,
Jose Moragues
,
Javea
,
Xabia
,
arquitectura saludable
,
healthy architecture
,
Costa Blanca
,
Javea architect
Share this post