CASA OCÉANO, CONSTRUCTION JOURNAL 2
15/02/2018
The work continues its process, here we can observe the constructive processes carried out in the recent weeks.
On one hand, the construction of the first floor slab and roof, which are formed by pre-stressed floor slabs, a system that offers a great speed execution since it is a prefabricated dry construction that serves as a lost formwork for the compression layer, besides allowing to save large dimensions without supports.
On the other hand, we can see how the construction of the exterior facade formed by 25 cm thermo-clay blocks begins, which will be covered by rigid expanded polystyrene panels.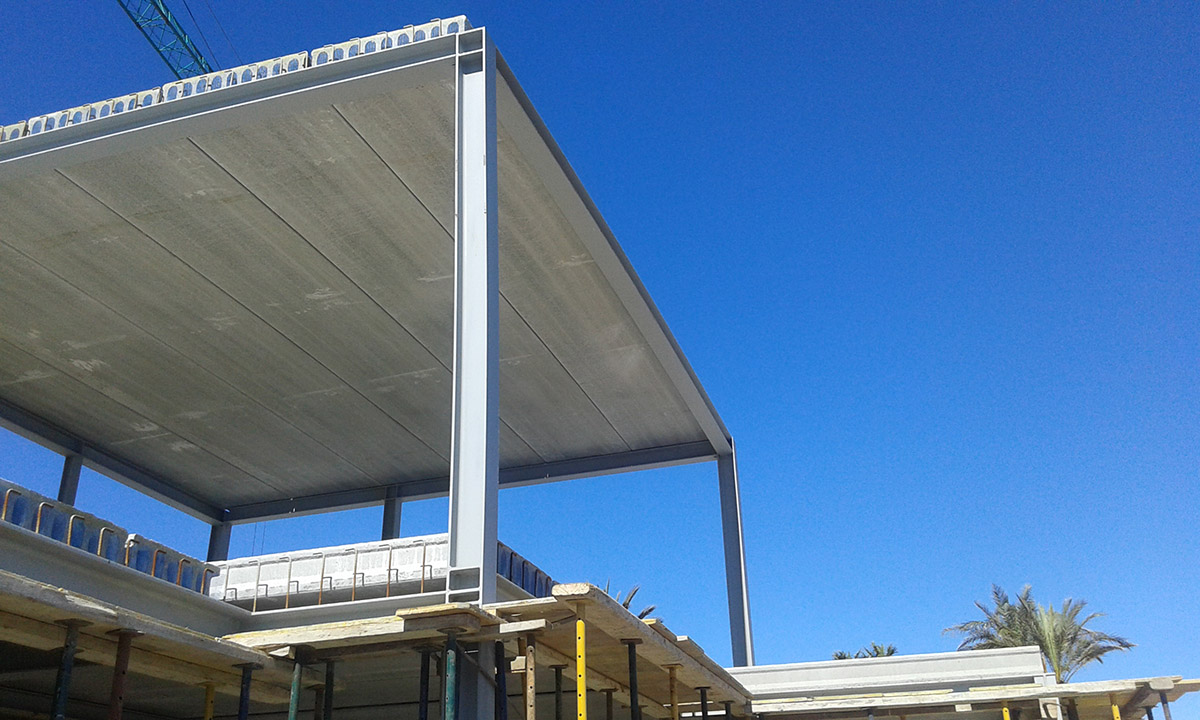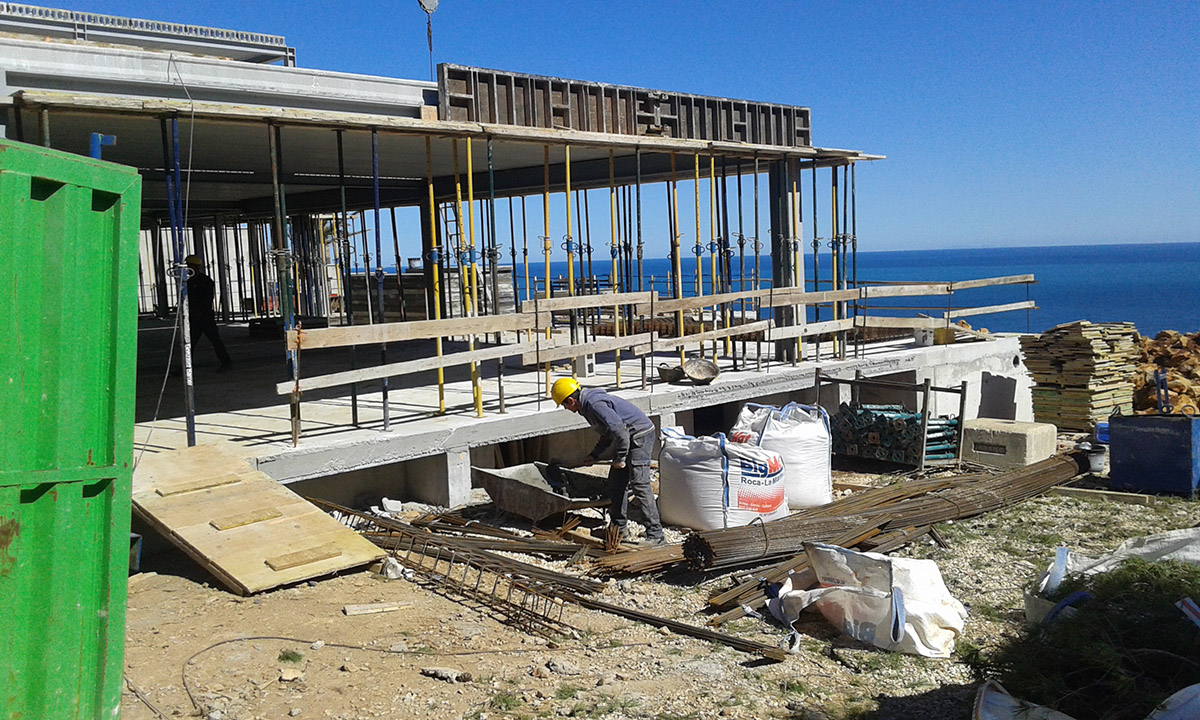 Pre-stressed alveolar slab.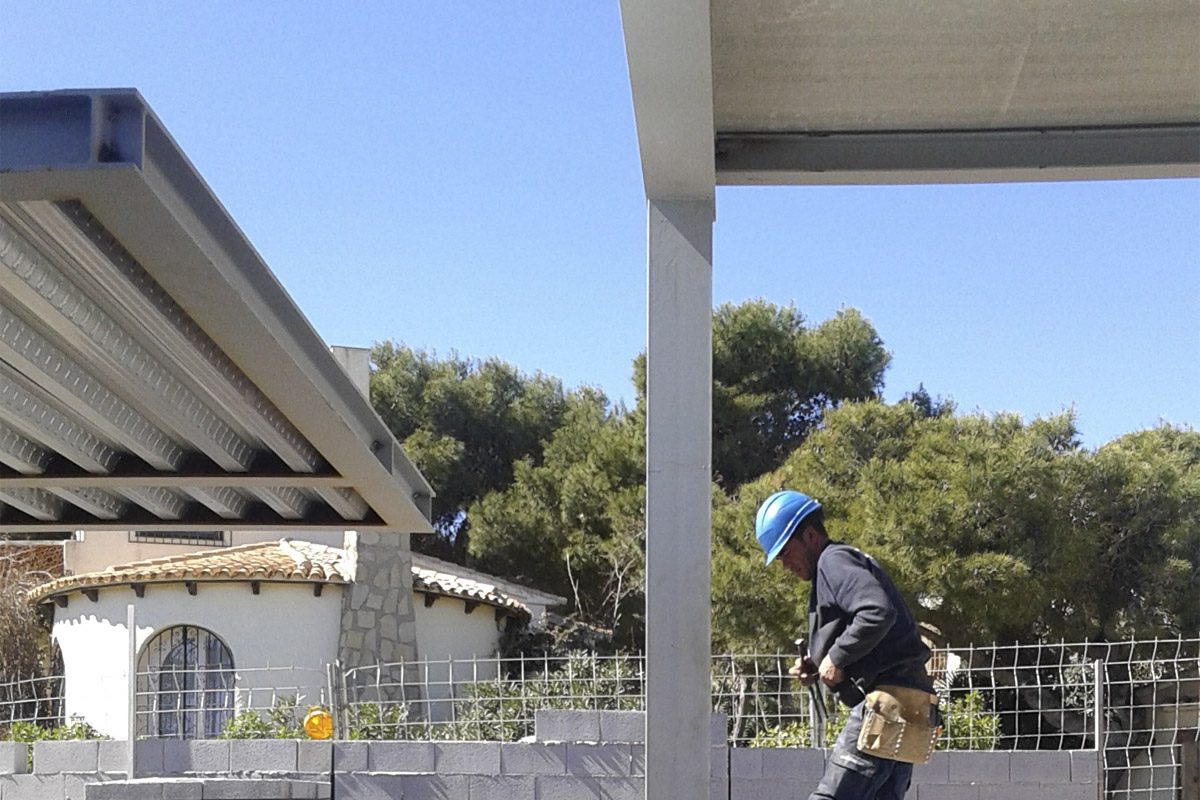 Metallic slab on the left and pre-stressed alveolar slab on the right.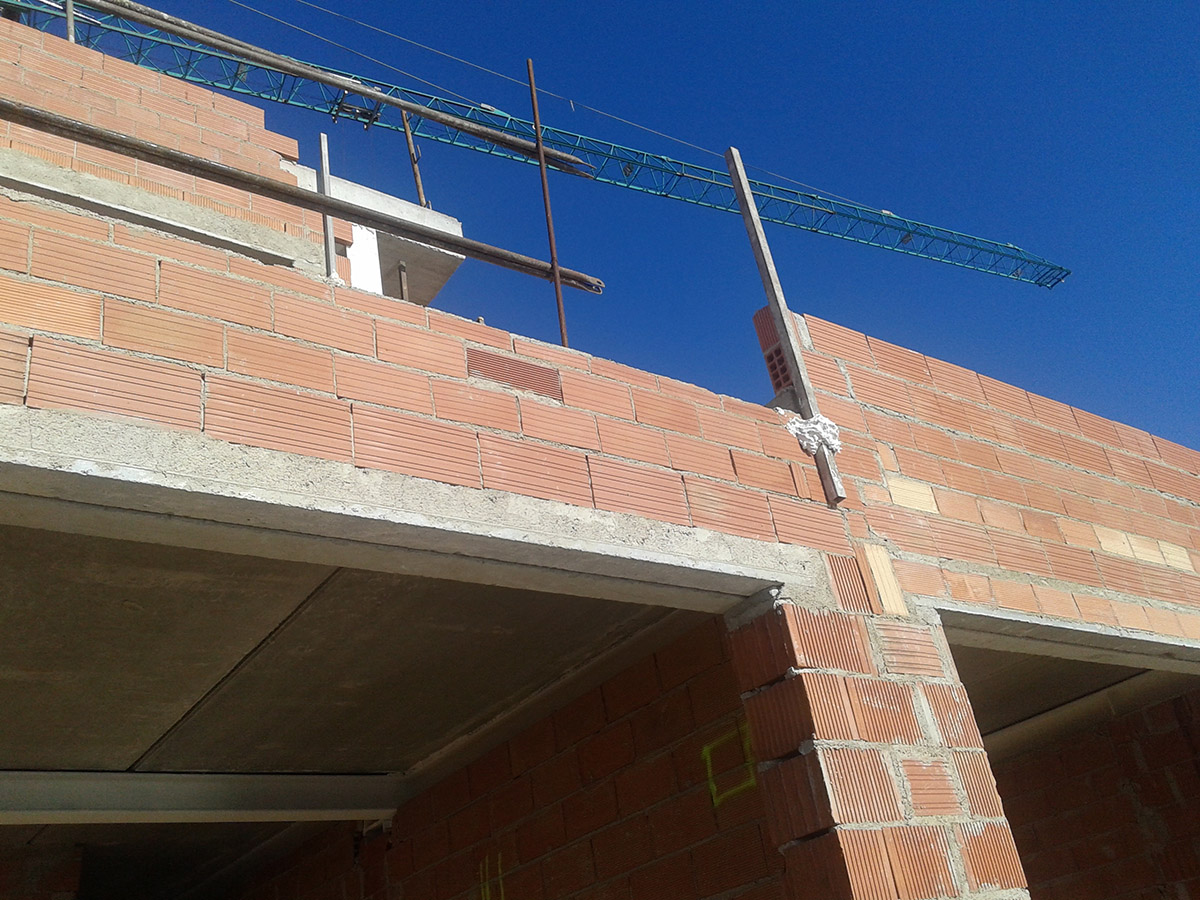 Thermo-clay enclosure.
Share this post