CERVANTES STREET REFORM
26/09/2017
Good morning!
Some time ago we announced in Singular Studio that we won a competition organized by the Javea Town Hall for the realization of refurbishment works in Cervantes street. So, yesterday we started the construction works.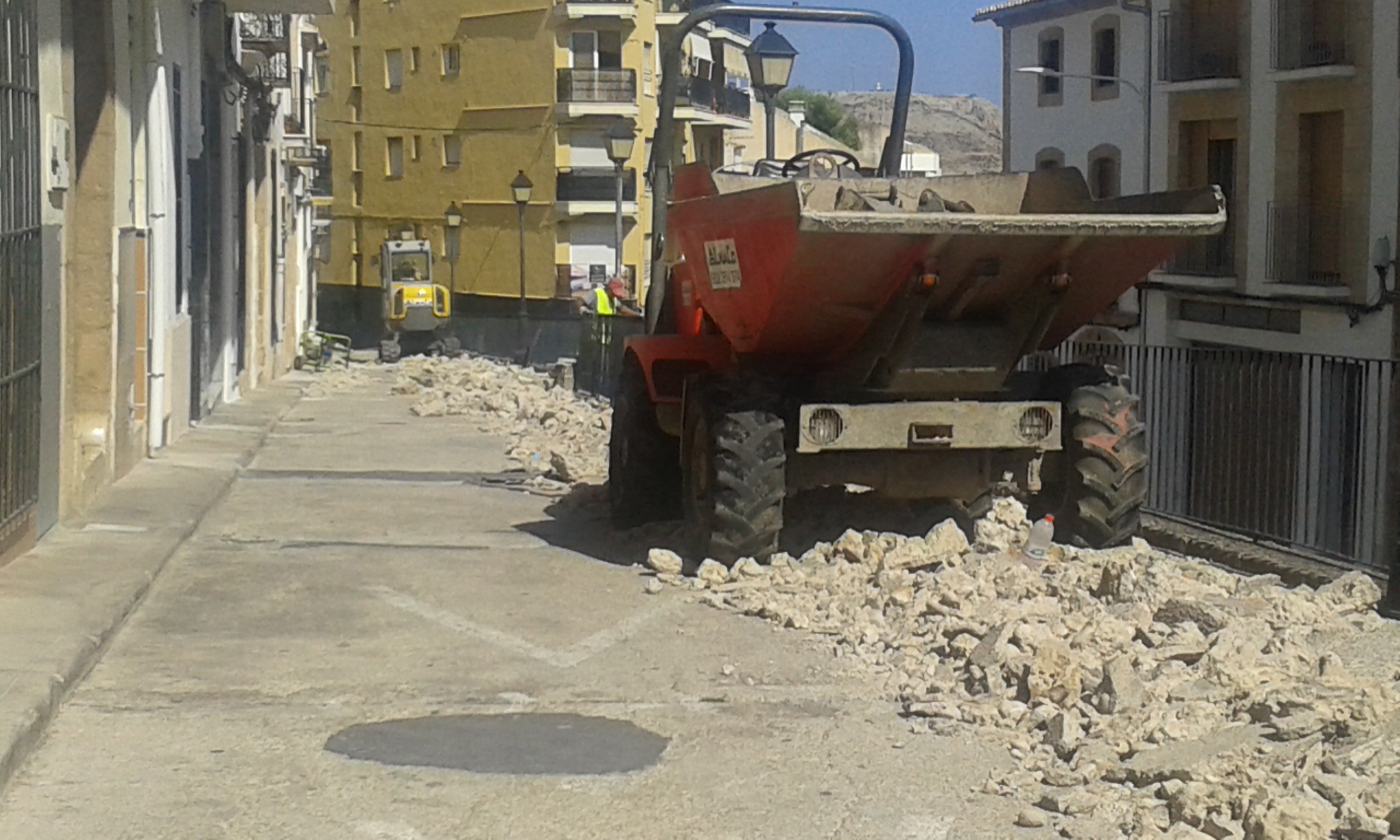 This street has a higher lane and another one in a lower level, both separated by a masonry wall in which are located two staircases that connect them.
Through this intervention, we want to separate vehicle and pedestrian routes by a correct pavement design and a new staircases location.
In addition, the deficiencies of existing elements that are deteriorated will be resolved. One of them is the railing. We propose replace the existing railing by another new that, furthermore being a barrier against the lower level, includes the accessibility requirements in the entire length of the street as it is also done with the use of tactile pavement for persons with reduced visibility.
Taking advantage of these works, the pedestrian fords and crosswalks on both sides of the streets will be designed with the remeasurable curbs in the areas of traffic roads, we will renovate the technics that are necessary in the road and we will replace the existing street lamps.
Here you have some pictures of the actual and new state of the street: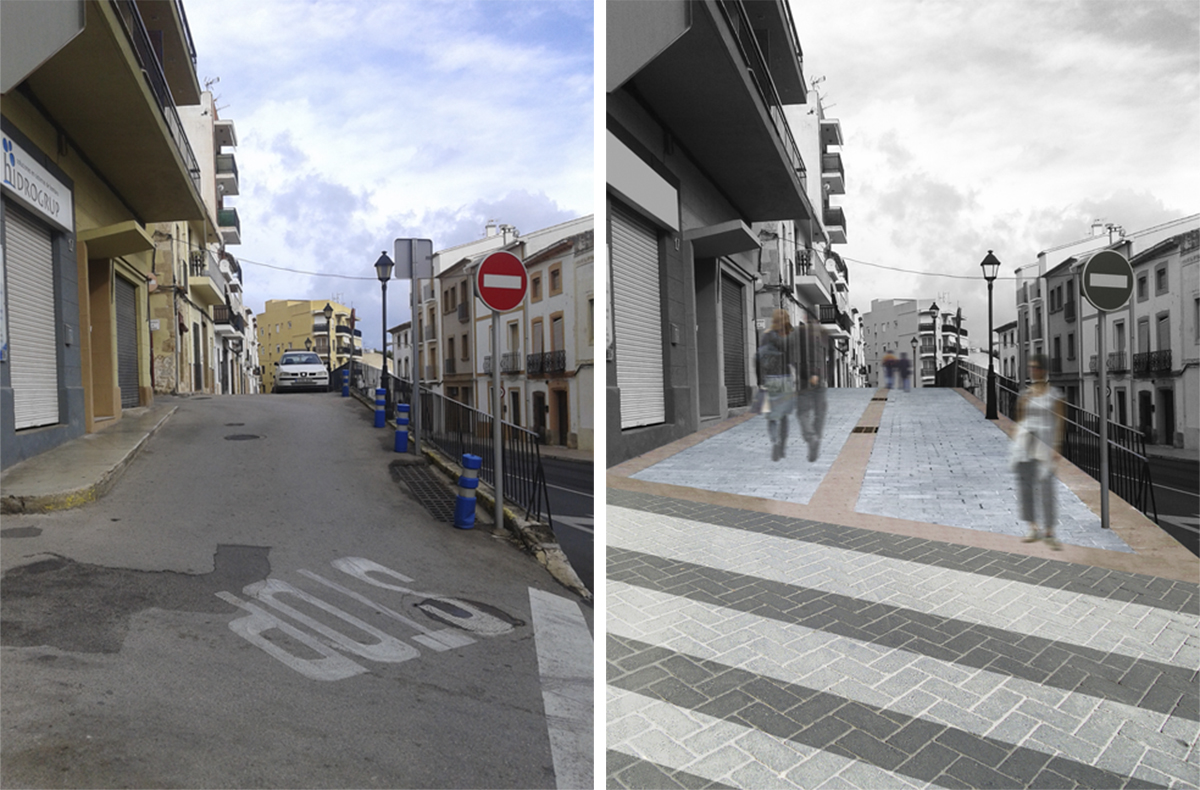 In the accounts that Singular Studio has in Twitter and Facebook, you can find more posts that could interest you.
Share this post