Construction diary of the Public Library and Socio-Cultural Centre in Javea (IX)
09/01/2012
Here we show the work done during the eleventh month of construction, December 2011, in the new Municipal Public Library and Socio-Cultural Centre of Javea. As we did for other months, this time we have also prepared a video that summarizes the main works carried out during this period. [vimeo:35153587] As you can see in the video, the most outstanding work during the month of December have been consistent in the assembly of the aluminium double skin facade. This facade has been from the beginning a personal commitment of José Moragues Puga, principal architect of Singular Studio, who has sought to use contemporary materials such as expanded aluminum to mimic the movement or the vibration of the sea, close to this building, located in a neighborhood of seafaring tradition. Here you can see some other photos of the facade assembly.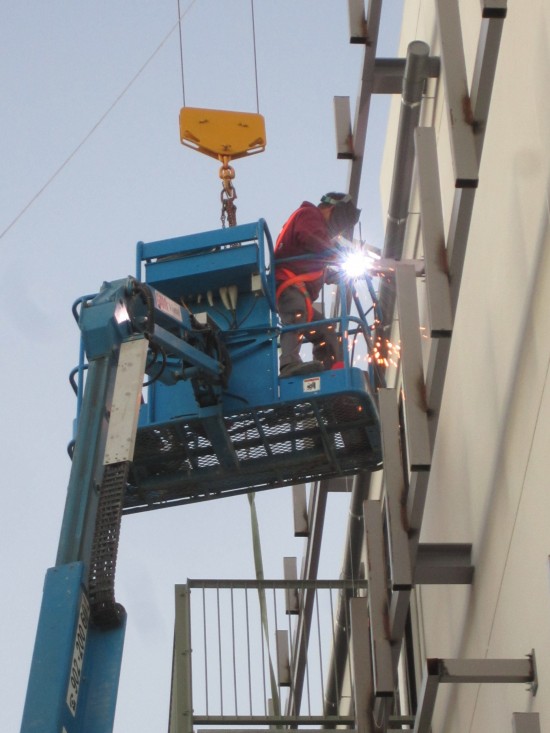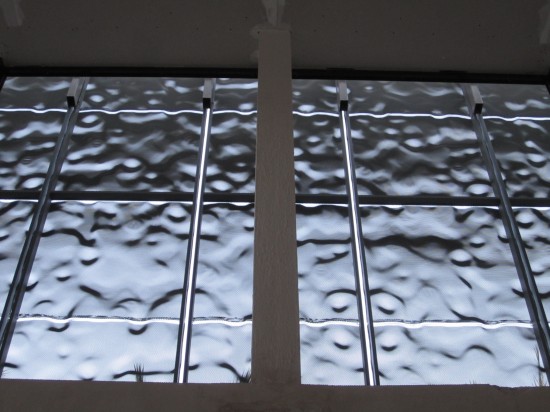 Note that this building envelope performs a key role with respect to building energy control, so that in summer prevents overheating of it, blocking the entrance of the sun at peak hours angulation, however, in winter, because the sun shines with a more horizontal angle, allows it to penetrate and heat the building, so as to save energy in the form of air conditioning in summer or heating in winter, reducing the energy consumption to a minimum.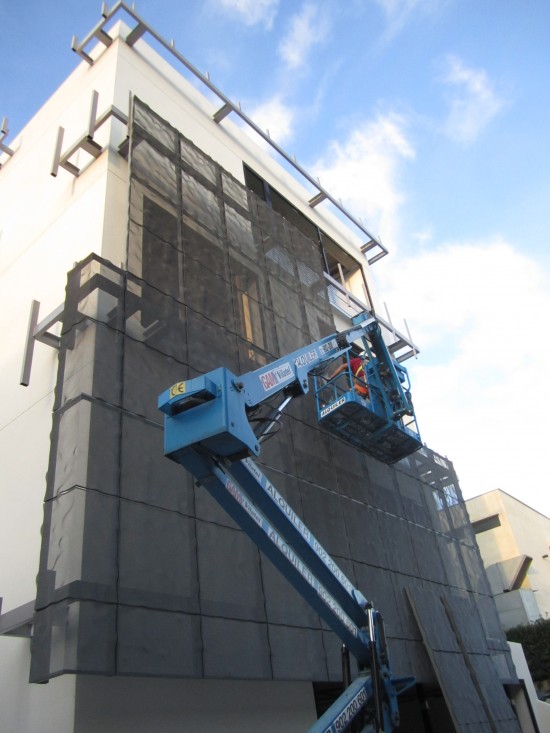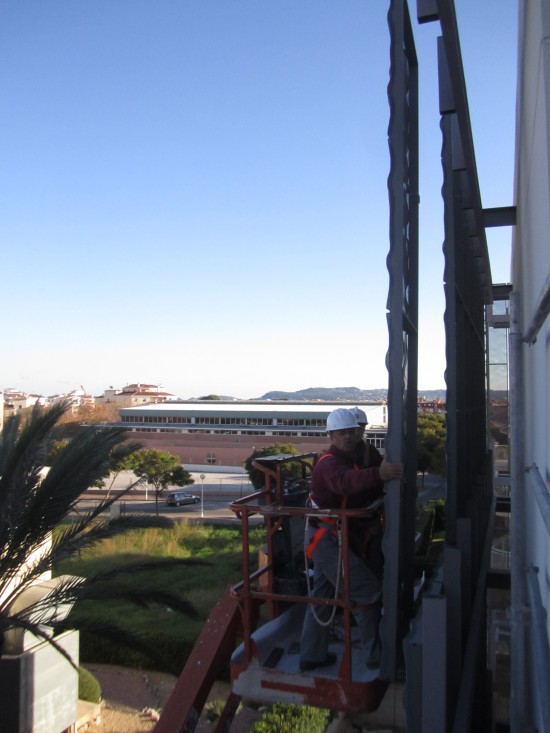 But besides the work of the double skin, have also performed other tasks such as installation of fire fighting system, installation of diffusers and grilles for air conditioning or a very important chapter in the project ... the installation of about 500 m2 of the existing glass in the building. Here you can see a picture of its reception and a detailed certificate of one of them.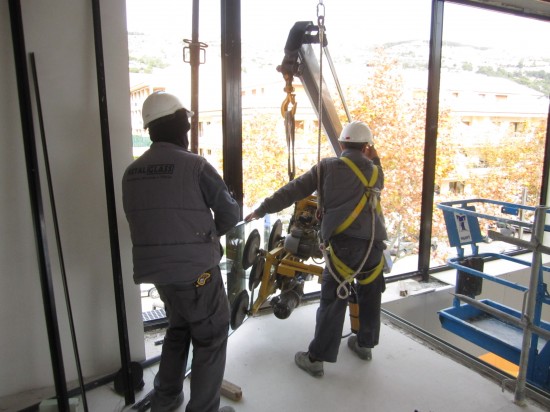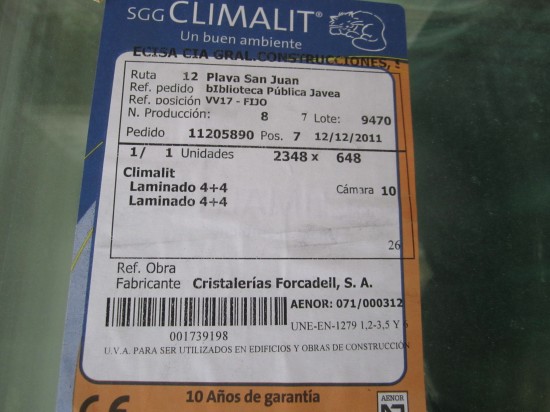 Finally, we show a picture of submerged pumping equipment to boost the level of accumulated raining water.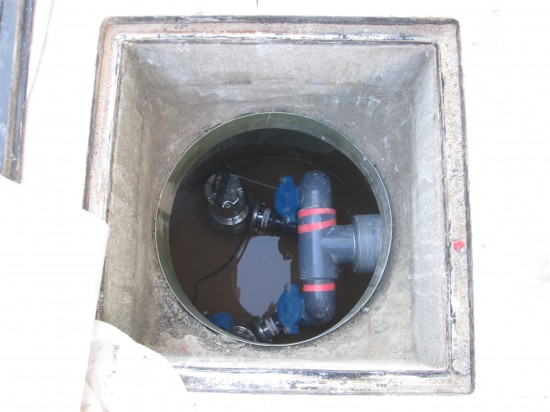 This was all for the month of December. Do not forget to visit us in January!
Tags:
obra pública
,
doble piel
,
Arquitectura Sostenible
,
arquitectura bioclimática
,
sustainable architecture
,
biblioteca publica municipal Javea
,
Public library Javea
,
Singular Studio
,
public construction
,
Jose Moragues
,
Javea
Share this post