HSH House
10/03/2014
Hello friends, today we can finally say that we're going to start the construction of HSH House in Trieste, a beautiful Italian city on the shores of the Adriatic at a few kilometers from Slovenia. Singular Studio has designed HSH House for a client of Moragues Pons SL on an old family farm within the Riserva Naturale della Val Rosandra, natural border with Slovenia. The plot is located in a fabulous protected natural area, this is the reason that has led us almost 5 years to justify an old right of construction that the owner had on the plot with the Comune di Trieste. Overcome this last hurdle, work will begin shortly. Here you have some pictures of the house, whose compositional idea is based on combining transverse load-bearing walls with concrete factory coated.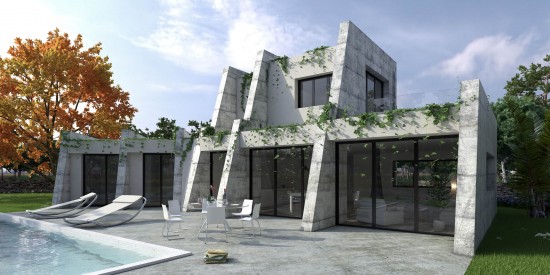 Despite of being Trieste a city by the sea, the climate is cold in winter, so we had to create a good balance to offset windows with other materials with a great thermal inertia and not suffer large energy losses.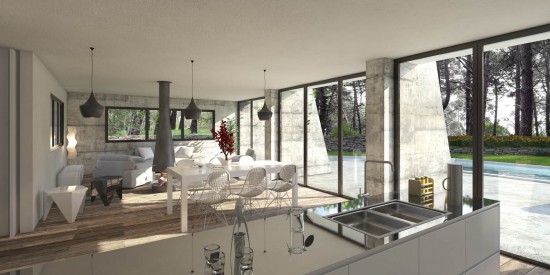 Inside the house, we have used natural materials from the nearby natural environment, in order to reduce carbon footprint, this the case for example of the parquet, where we have used wood from a nearby sawmill. Anyway, hope you like it!
Tags:
internacional
,
Arquitectura Sostenible
,
arquitectos
,
arquitectura bioclimática
,
sustainable architecture
,
investigación
,
Singular Studio
,
Jose Moragues
,
healthy architecture
,
Trieste
,
Riserva Naturale della Val Rosandra
Share this post