SKETCHING VIKAPA HOUSE
25/08/2015
Hello friends, today in Singular Studio, we would like to show you some sketches of the detached house in which we are working now. It is Vikapa House, and it will be build in Albir beach, in the town of l' Alfàs del Pi, Spain. The house has two floors, and its facade presents a very particular design, it has irregular shapes and two different types of material.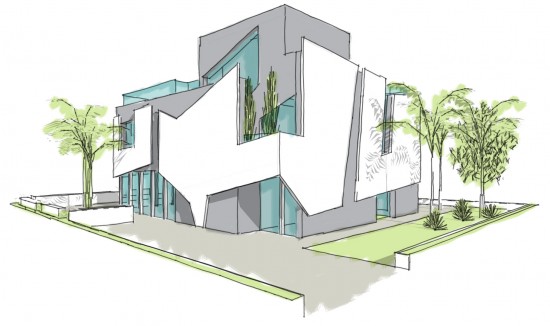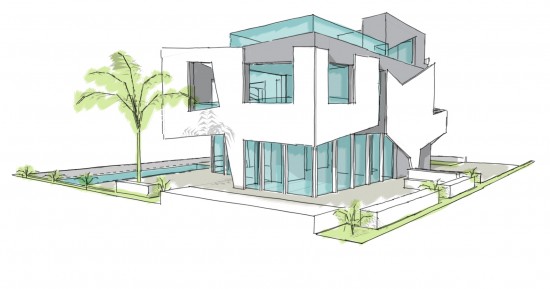 This facade provides a singular appearance to the house, but, in addition, it helps to make the holes in the rooms that need more light, so the ground floor, where the day zone is placed, prevails the glass than the walls, and it is the opposite that happens on the first floor, where the night zone is, in which it is important the privacy.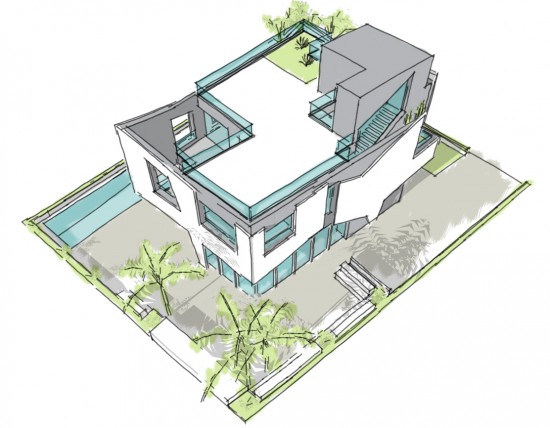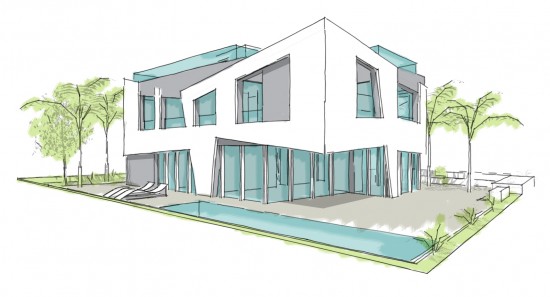 The house has a terrace oriented to the area which offers better views, it also has some patios that provides more light to the interior spaces and it give it more direct contact with the exterior.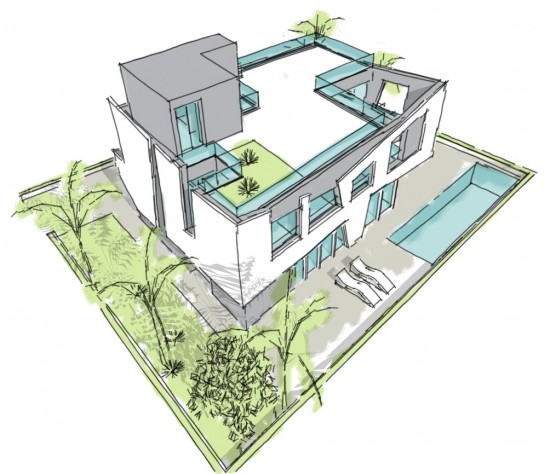 Inside the house predominates the diaphanous spaces, it also has a double-height space in the access area, in which is situated the stairs, in order to offer a wider perspective. Now we leave you with these watercolor sketches, afterwards, we will publish some 3D pictures that we are still preparing about this project. In the accounts that Singular Studio has in Twitter and Facebook, you can find more projects and other posts that could interest you. We hope you like it!
Tags:
Arquitectura Sostenible
,
arquitectos
,
arquitectura bioclimática
,
sustainable architecture
,
Singular Studio
,
Jose Moragues
,
arquitectura saludable
,
healthy architecture
,
Costa Blanca
,
Javea architect
,
Albir
,
Alfaz del Pi
Share this post