AVENIDA DEL PLA REFORM (JAVEA PARK)
28/02/2020
Good morning!
Some time ago we announced in Singular Studio that we won a competition organized by the Javea Town Hall to the realization of some reforms at  Av. Del Pla, Av. dels Furs and Cervantes street. You can visit the post in the next link.
The 'Avenida del Park' (Jávea Park) refurbishment works have is already finished!!
The northeast pavements of this street, where the intervention takes place, requires an improvement in width and continuity throughout its route. 
Another of the works that have been carried out with this proposal has been the replacement of existing trees with new ones.
Taking advantage of these reform works, the proposal allows the execution of pedestrian and vehicle fords.
In the roadway, the traffic and horizontal signage have been defined. 
Finally, we have worked in urban furniture by the bollard removal, the containers colocation and the bins incorporationand the street lamps replacement.
Here you have some pictures of the actual and new state of the street: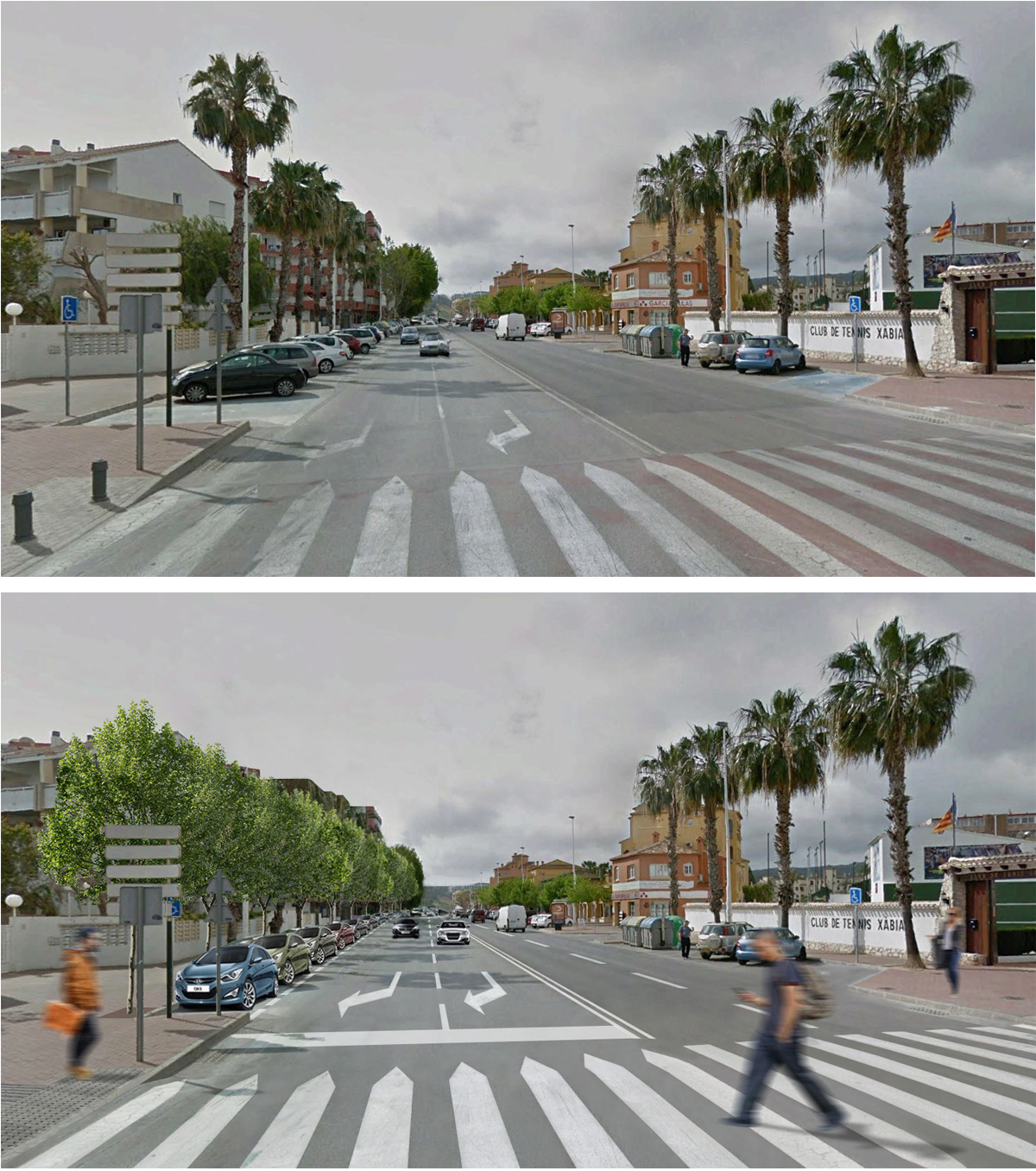 In the accounts that Singular Studio has in Twitter and Facebook, you can find more posts that could interest you.
Share this post