BY HOUSE
02/09/2015
Good morning friends, yesterday in Singular Studio we started the construction works of the house BY It's a house located in Jávea, where, in addition to cover the basic needs of any home, part of its surface is used with recreational spaces, being designed each of the areas independently in response to comply the individual requirements for its particular use. The facades have a big variety of textures and materials, it is what provide uniqueness to this volume. It has different types of seen concrete: white and grey always cast in place. White concrete is placed in the most of the facade, and grey concrete with wood texture in some walls, helping to define the house composition. These grey walls are higher than white ones to intensfy the distinction between grey and white material. Finally black aluminum is used in carpentry and pergolas. The main facade, where the access of the house is, has some large windows, so this is the facade that has the best views. These windows have a sophisticated carpentry, which can be hidden inside the house perimeter walls when the customer wants, in order to connect the exterior and the interior of the house in a direct way... Marble is the pavement used in both cases, it intensifying this connection.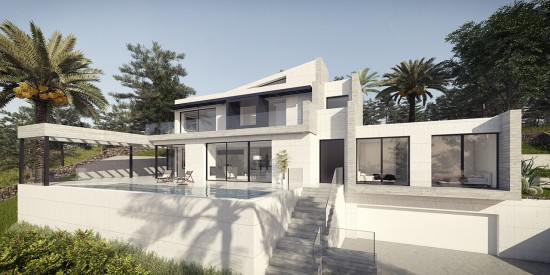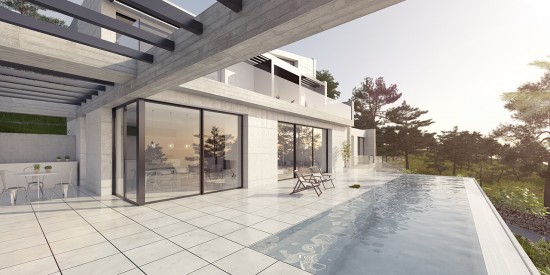 On the opposite facade, the principal natural light is produced by a large window which is two floors high on the patio, both plants are protected by an aluminum pergola, which helps to obtain a rhythm between lights and shadows inside the house.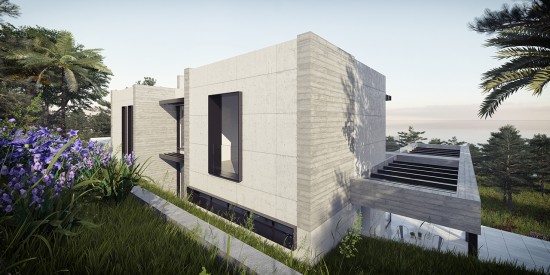 Inside the house predominates the diaphanous spaces with reduced circulation routes. This is posible placing each room strategically, joining spaces with compatibles uses, and articulating them through distribution areas to get that any use be interrupted. The interior of the house has indirect light by a wide variety of details chosen according the needs required by each particular space. This type of ilumination can be produced from the floor or the ceiling. It's design is linked to a study of different ceiling levels for each area, some places like the cinema room or the garage, have a particular design.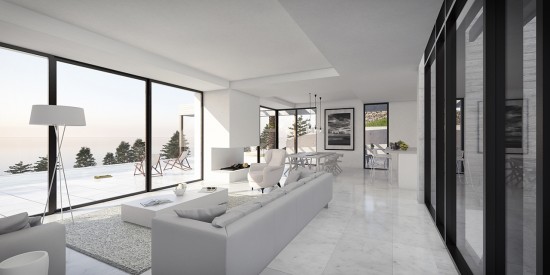 The materials used inside the house presents also a wide variety. The principal material used in walls are plasterboard and white paint, and the main material used in pavement is white marble, but you can also find other materials like wood in the sauna, tiles in the gym or aluminium on the garage ceiling.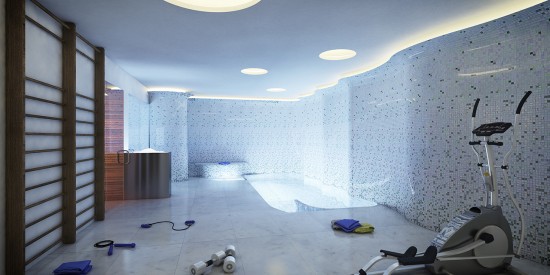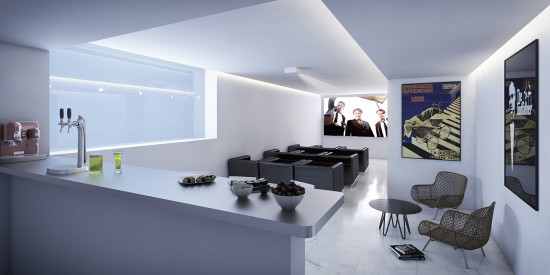 We hope you like it!
Tags:
Arquitectura Sostenible
,
arquitectos
,
arquitectura bioclimática
,
sustainable architecture
,
Singular Studio
,
Jose Moragues
,
Javea
,
Xabia
,
arquitectura saludable
,
healthy architecture
,
Costa Blanca
,
Javea architect
Share this post