VIKAPA HOUSE
20/11/2015
Good morning! Today we show you some images of the detached house that we are carring out in Singular Studio, it is located in Albir beach area (Alfas del Pi), the Vikapa_House. You can see the previous sketches in this link. In these images you can see the forthright and dynamic house volume with the materiality and texture selected for each element. The main materials chosen for his facade are grey porcelanic ceramic, (which is also used for interior and exterior pavement) and white stucco applied over a thermal insulation panel as a cladding system. The combination of these two different textures creates high aesthethic contrast in the house facade. In addition, the volume shape and the geometry of its holes makes as a result a particular appearance, but respecting the unity of as a set.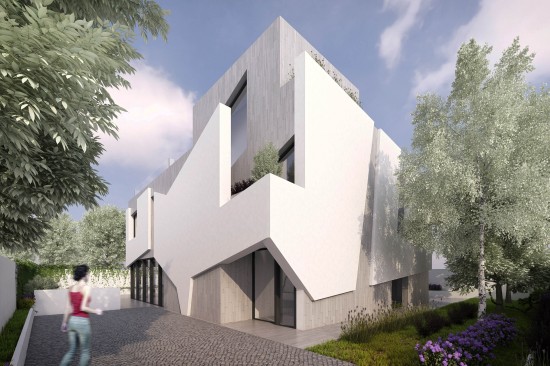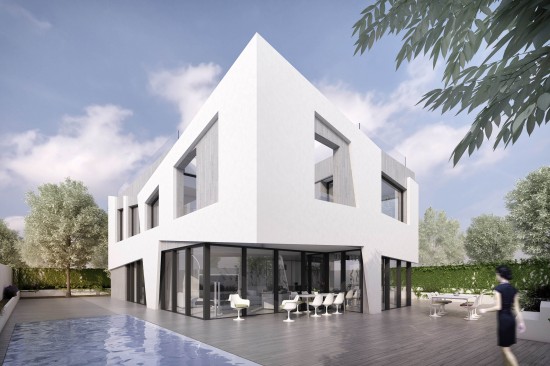 The interior spaces are characterized by having some neutral colours applied on walls, ceilings and furniture. Glass is other of the main elements used in the house. It predominates in the most part of the ground floor, adopting irregular shapes in the case of the second floor windows, and it is also used for the interior and exterior railings. The following image corresponds to the living area of the house, situated on the ground floor, this is a diaphanous space without pillars and walls, it is a very illuminated space.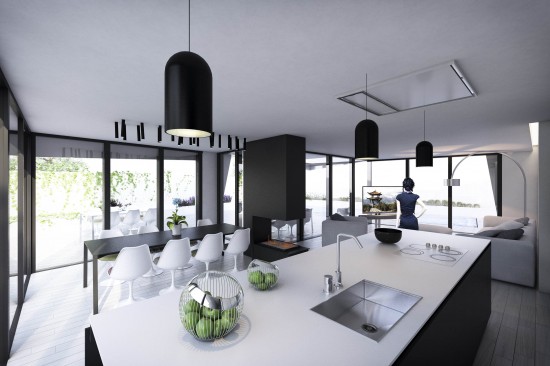 The hall area is a double-height space, with a particular staircase. In this picture you can also see one of the patios of the house, which bring light into the house and whose vegetation decorates the interior.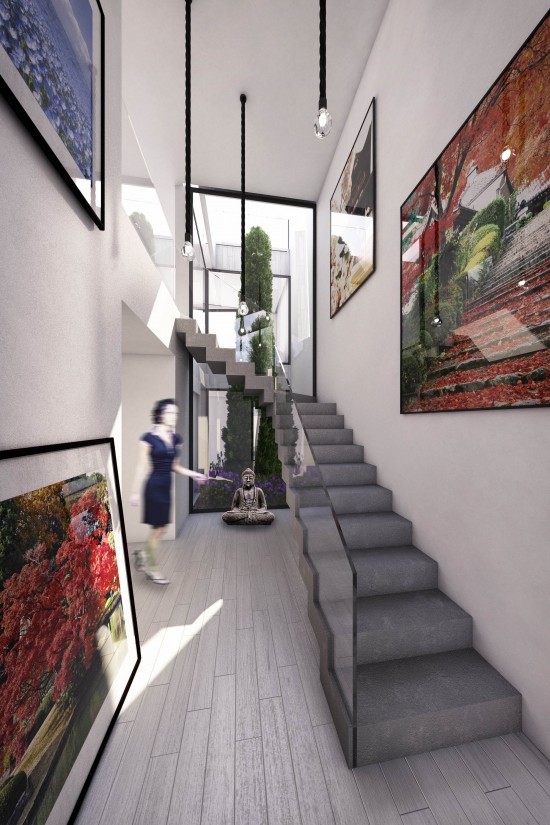 In the accounts that Singular Studio has in Twitter and Facebook, you can find more projects and other posts that could interest you. We hope you like it!
Tags:
Arquitectura Sostenible
,
arquitectos
,
arquitectura bioclimática
,
sustainable architecture
,
Singular Studio
,
Jose Moragues
,
Javea
,
Xabia
,
arquitectura saludable
,
healthy architecture
,
Costa Blanca
,
Javea architect
,
Albir
,
Afaz del Pi
Share this post